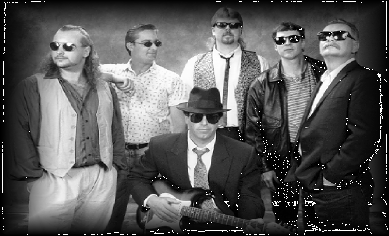 "they play for us because they can!"
The Fat Bobs are the premier "roots" blues band of the upstate new york and syracuse area club and party scene.... watch here for upcoming performances, projects, and "Bob" sightings!
upcoming performances:
don't fret the cold, hard, spring months ahead, cause the Bobs are gonna be smoking! they'll be hosting "open mike night" at shifty's on burnett ave. every wednesday for the whole month of april, and every sunday at the blue note in rome.

every sunday! (6pm-10pm) "open mike night" at the blue note (rome)

april 1, 8, 15, 22, 29 (9pm-1am) "open mike night" at shifty's

march 21 and may 22 at molly magee's (syracuse)

march 28 at the three rivers inn (syracuse)

july 10 shifty's (syracuse)
music samples:
reviews and gossip:
"the Fat Bobs weighed in friday night as a blues outfit to be reckoned with!"

"powerful vocals and atmospheric slide guitar!"

"the Fat Bobs don't need any explaining about the quality and nature of their music!"
links to other cool music sites:
e-mail:
for booking info / fan e-mail to: The Fat Bobs
for web site comments e-mail to: Webmaster