THE FAT BOBS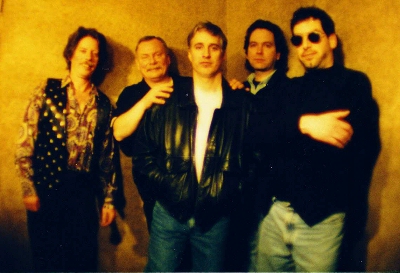 Cruisin' blues
The Fat Bobs is a five piece group featuring gutsy vocals, harmonica, electric and slide guitars, violin, keyboard, bass guitar, and drums. The Fat Bobs play an eclectic repertoire that spans 75 years of "roots" blues music including your favorite boogies, shuffles, and lowdown, getdown blues.
Engage The Fat Bobs to deliver a uniquely styled, high-engery musical performance at your festival, party, club, wedding, or where ever you are. Just send
to make your special arrangements.